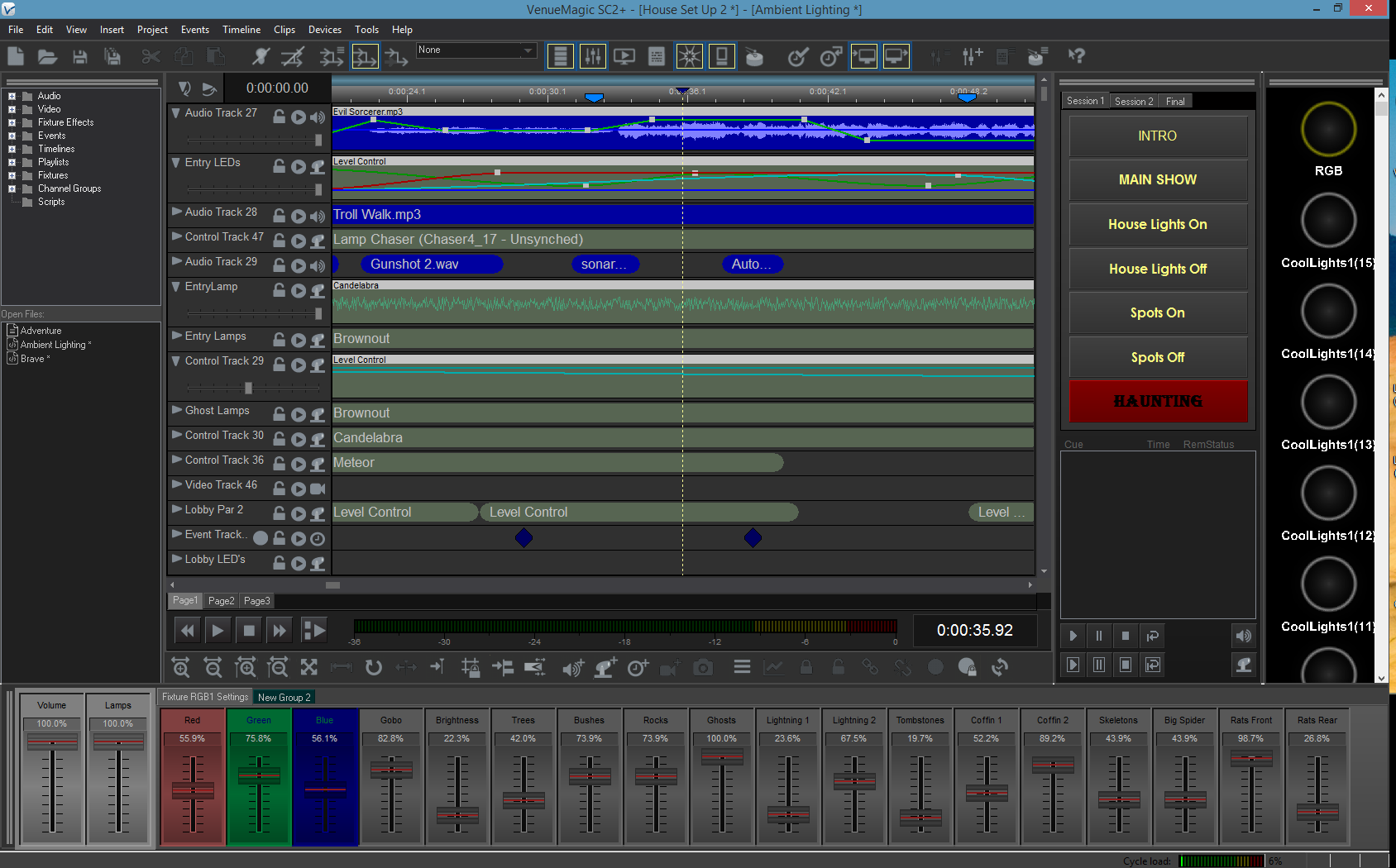 Video Playback
VenueMagic's video feature allows you to synchronize your light show with any Windows video file. Add your favorite videos in a single VenueMagic track and play them back to back. Supports dual monitors.
A built in library of lighting effects makes it easy to create your ultimate light show in no time. Simply select the effect you like and drag it onto the timeline where you want it. Invent your own lighting effects using using VenueMagic's envelope editor. Sync chaser effects to the Beat Tapper to give you complete real time control of chaser sequences.
Audio Editing
VenueMagic's powerful multi-track audio editing capability lets you put together your soundtrack inside VenueMagic as you build your show. Layer in effects such as reverb, echo, and flanging. There's no need to mix down your sound clips using a separate sound editing package. Supports MP3, Wave (.wav) and Windows Media (.wma) files.