Harness the power of VenueMagic® DMX lighting control from Atomix's Virtual DJTM with the new VenueMagicLink plugin for Virtual DJ.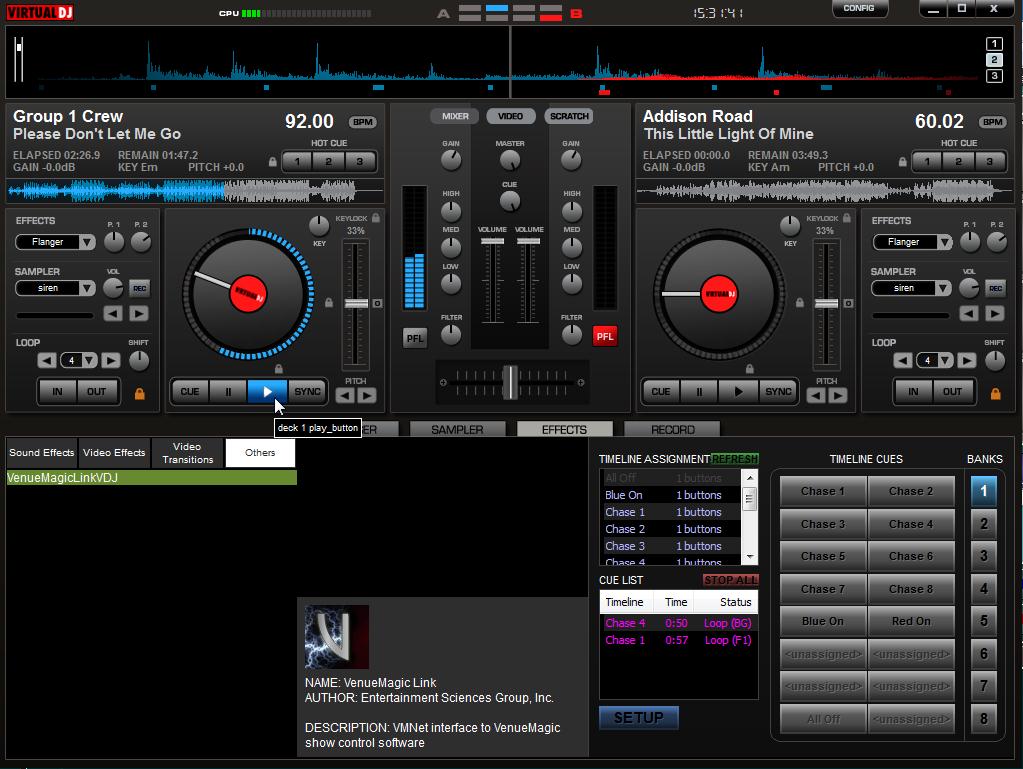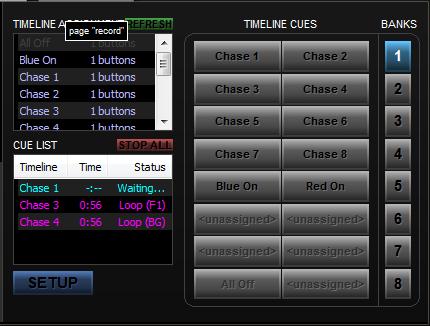 Run VenueMagic timelines directly from the Virtual DJ console. VenueMagic chasers are precisely synched to the beat of the music playing on the active deck, and stay synched even as you adjust the pitch slider. Eight programmable buttons banks give you control of up to 128 timelines.
It's easy to use. Simply run VenueMagic DMX+AV or SC+ on the same computer, or remotely over Ethernet. Then run Virtual DJ and select the VenueMagicLink plugin. VenueMagicLink lets you pick from a list of detected VenueMagic's (running locally or on the network) and then automatically loads all of the VenueMagic project's timelines. Drag and drop timelines onto cue buttons and you're ready to go.
Learn more from the video below: