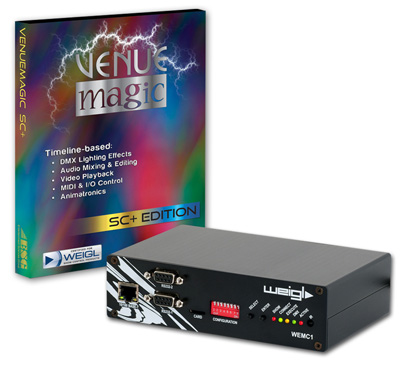 Entertainment Sciences Group is excited to announce its partnership with Weigl Works to offer the first comprehensive lighting, animatronics, show control and video deployment system designed for both creative professionals and system engineers.  VenueMagic SC+ Edition and the WEMC-1 work together to create the easiest method for the programming and deployment of shows.  The new VenueMagic SC+ Edition show control software includes all of the power and flexibility you have come to expect from VenueMagic, plus the ability to control the WEMC-1.  Shows can be run directly from VenueMagic SC+ or by downloading to the WEMC1 for standalone operation.

VenueMagic SC+ and the WEMC-1 will make their debut at IAAPA 2010 in Orlando, Florida Nov 16-19.  Visit us at booth #553.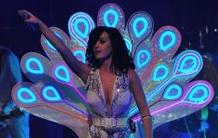 Pop starlet Katy Perry celebrated the release of her new hit CD Teenage Dream with a live mini-concert at the famous Ed Sullivan Theater in New York. The concert was streamed live on the Late Night Show with David Letterman . In one of the final numbers of the show, Ms. Perry sported a vibrantly lit peacock tail designed and created by world-renowned J&M Costumers of Hollywood, CA and Funhouse Productions of Oakland, CA (www.coolneon.com). To make the dynamic plumage come to life, J&M Costumers chose VenueMagic DMX+AV to precisely control the colorful array of 45 neon lights.