VenueMagic will be at the TransWorld's Halloween & Attractions Show March 7th-10th in St. Louis, MO.
In addition to being on the show floor in Booth #414, VenueMagic will be controlling scenes at the Interactive Haunted House on the show floor.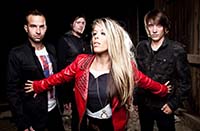 VenueMagic sits down with US rockers Blameshift to ask what VenueMagic has done for their live performance.

Watch the video here:
VenueMagic Artist Spotlight - Blameshift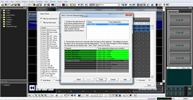 VenueMagic adds Device Virtualization to its Classic, DMX+AV, and SC+ versions making swapping fixtures faster and easier.
Device Virtualization allows a specific device's behavior and actions to be applied to a different device, allowing easier programming of different hardware and quicker swapping of problematic hardware.

The VenueMagic team will be on-hand at the IAAPA Attractions Expo Nov. 13th-16th at the Orange County Convention Center in Orlando, FL to demonstrate the esteemed VenueMagic line of Show Control software and debut new features and functionality!

You can find ESG/VenueMagic at Booth #967, where we will demonstrate the entire line of VenueMagic Show Control
Entertainment Sciences Group will be exhibiting VenueMagic at the upcoming Midwest Haunters Convention 2012 on June 8-10.  You can find us in booth 809.  Come by and see us there.